Domesday Reloaded: Snapshot of 1986 Birmingham & Black Country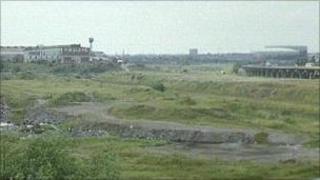 In 1986 the BBC asked one million people to help map the country to give a snapshot of what everyday life was like, with a selection of articles and photographs.
Now 25 years later, the 23,225 photos and 147,819 articles have been compiled to provide a snapshot of the period in an online 'digital time capsule'.
It's now hoped that people will re-engage with the Domesday project to update the picture of life in the UK today.
You can explore Domesday Reloaded in full on the new website.
Fascinating insight
The new website includes a wealth of stories and pictures submitted by people from Birmingham and the Black Country in 1986.
Those old enough to remember can take a nostalgic look back, while those younger will be amazed at what life was like.
No late night or Sunday shopping, and whatever did kids do before Playstations, Xboxes, computers, facebook and mobile phones!
Local gems
Looking at the Birmingham and Black Country articles and photos, there's so much to uncover. Try clicking on the grid where you live and see how it has changed.
It shows not only how the physical landscape of the area has changed, but how the diversity, social attitudes and technology has changed too.
Obviously with an area as large as the West Midlands some areas will have changed dramatically while others appear to have changed relatively little.
Development and dereliction
Take the M6, Junction 9 turn-off. It's now a busy retail park with the likes of Ikea, PC World, Next, Boots and so on, but back in 1986 is was a different story.
A picture taken from Stuart Bathurst Catholic School at the time clearly shows the M6, but where the retail park now is, was then derelict land.
It was a sad picture, showing the site where the factory of a major employer, FH Loyd, a steel manufacturer, once stood. After the decline in the steel industry, the factory closed with the loss of around 3,000 jobs. No one at the time knew what would happen to the land.
Fast forward to 2011 and a photo from the same place shows the thriving retail park.
Further down the M6, glance across the motorway to the Bromford Housing Estate in Hodge Hill. A picture taken in 1986 shows the tower-block housing that dominated the sky-line.
Now in 2011 we see a picture taken from a similar position of two of the tower-blocks being demolished. Birmingham City Council has plans to redevelop the area to provide high quality homes.
These kinds of changes have been replicated across the region - Merry Hill on the site of the Round Oaks Steel Works and what has happened at Longbridge.
Diverse changes
It's not just the physical landscape that has changed. According to pupils at Handsworth Wood Girls' School the diversity of their area has changed over the past 25 years.
In a BBC School Report project they interviewed people from their local area and provide a fascinating account of how things have changed.
The girls made a video to compliment their report (see their video report here) something that would not have been possible back in 1986.
Social media
In 1986 technology was very limited in terms of what the public had access to. It wasn't commonplace to have computers and school children certainly didn't have mobile phones.
In one Domesday article we hear from Maria, a young girl who describes going to the local phone box to dial 'Talkabout'.
It was a chat-line where people aged 13 to 17 could call and speak to each other. Was this a precursor to social media? Without the possibility of texting, internet chat-rooms or facebook, there wasn't too many options open to young people.
Back to 2011 and a sixth form student from Sutton Coldfield has already contributed, writing about a typical day in her life.
Hannah is woken by her mobile phone alarm (no alarm clock for her) and throughout the day she texts her friends, goes on facebook and watches cable TV. She's also studying ITC - a subject not many had heard of in the 1980s.
Domesday Reloaded really is a gem of an archive. Take a look back and enjoy seeing what is now 'a bygone era'.
TAKE PART
To take part visit the Domesday Reloaded website.
In November 2011 the Domesday Reloaded website will be handed over to The National Archives. With their help and expertise in web archiving and digital preservation, this material will be available for generations to come.