Wolverhampton MP labels AV campaigns 'poor'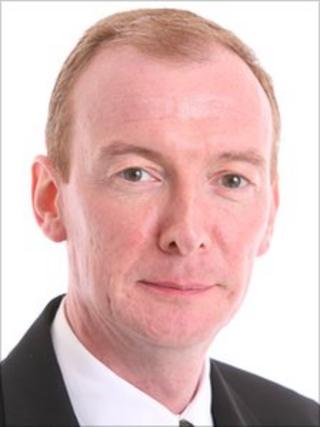 An MP has condemned both the 'Yes' and 'No' campaigns ahead of a vote on changing the way MPs are elected.
Pat McFadden, the Labour MP for Wolverhampton South East, said he had decided to vote 'No' although he thought both campaigns had been poor.
The Lib Dem MP for Birmingham Yardley, John Hemming, dismissed claims that the Alternative Vote would mean more coalition governments.
The referendum will be held on 5 May across the UK.
Voters are being asked to decide if they support changing the current first-past-the-post to the Alternative Vote system in a national referendum.
Mr McFadden, a Business Minister in the previous Labour government, said he had decided to vote 'No' after listening to people's views in his constituency.
"I am going to vote against the change and I think both campaigns have been poor to be honest," he said.
"I think the No campaign has talked too much about money and the cost of change, which is not the fundamental argument, and I think the Yes campaign has been disingenuous in saying that this will fix (problems with) expenses and so on," he added.
Labour MPs are split over the issue with Liberal Democrats backing the 'Yes' campaign and their Conservative coalition partners backing a No vote.
Mr Hemming said: "AV makes coalitions less likely. It effectively scraps tactical voting. You vote for who you want so you get positive voting."
'Fundamentally wrong'
West Worcestershire Conservative MP Harriett Baldwin said she was campaigning hard for a 'No' vote.
"It's vital that people turn out to vote 'No' on Thursday otherwise we're going to be sleepwalking into a system where the people who vote for the Monster Raving Loony Party have a second preference that could count towards who is an MP and that's fundamentally wrong," she said.
All three MPs were talking on the BBC Politics Show in the West Midlands.
Counting for the Thursday referendum will begin at 1600 BST on 6 May with a final result expected sometime during the evening.
The result for the West Midlands region will be announced at the International Convention Centre in Birmingham.
Each local authority will telephone their results through to the Birmingham co-ordinating centre at the ICC.
They will then be added together and a West Midlands regional result will be announced and fed through to be added to the national result which will be announced in London.