Land Rover to create 1,000 jobs in the West Midlands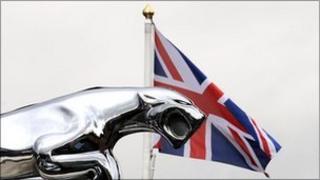 Jaguar Land Rover has announced plans for 1,000 jobs in the West Midlands as it unveiled record sales in the UK, India and China.
The company said the jobs would be created for engineers over two years.
In the UK sales of the Range Rover 2011 model increased by 30% in March - the highest monthly figure in the company's 63-year history.
The group HQ is based in Warwickshire, with Land Rover vehicles produced in Solihull, and at Halewood, Merseyside.
Jaguars are produced by the same group - which is owned by Indian car manufacturer Tata - at Castle Bromwich, near Birmingham.
Nicola Rzeznik, a spokeswoman for the firm, said the 1,000 new jobs were in addition to 1,500 apprenticeship jobs in Halewood.
Recruitment for the apprenticeship jobs, which are for the new Land Rover Evoque model, started in winter 2010 and is due to finish this spring.
Ms Rzeznik said the company would recruit for the engineer jobs throughout 2011 and 2012 and would also hire a "significant number" of people in other departments including finance and purchasing.
The roles will be based at the firm's existing sites in the West Midlands.
'Growing confidence'
There were also record March figures recorded in India where Jaguar sales rose from a "handful" in March 2010 to 100 cars in March 2011 - an increase of 3,500 per cent.
The firm entered the Indian market in 2009 and has about 10 dealerships.
Des Quinn, regional industrial organiser for the Unite union in the West Midlands, said it had negotiated with Jaguar Land Rover about investment in new jobs in October 2010.
He said: "We weren't allowing them to take jobs out of the West Midlands so we're glad they've come round to our way of thinking."
Commenting on Land Rover's sales performance, global brand director John Edwards said: "These latest sales results reflect the growing confidence of the market and the overwhelmingly positive response we have had to our latest product offerings.
"Nowhere is this more evident than in the UK where we have once again broken an incredible sales record."