Fire union claims public 'at risk' from staff changes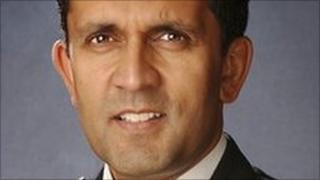 Union officials have claimed staffing changes imposed by West Midlands Fire Service could put the safety of the public at risk.
The service is getting rid of 94 specialist roles across the West Midlands by reducing the number of firefighters on duty at some stations.
The Fire Brigades Union has said the reduction could lead to longer response times if crews have to travel further.
Nobody is being made redundant as the reduction will be via natural wastage.
West Midlands Fire Service has said it needs to save £2.85m.
The service has said a number of the specialist vehicles deployed at stations in the West Midlands are only used on limited occasions, which indicated there was the potential to reduce the number of firefighters on duty at some stations.
The arrangements came into force on Monday.
'World class'
Fire Brigades Union brigade secretary Andy Dennis said: "The public will see a major change to the level of service they receive, they will see the numbers of frontline firefighters cut.
"The public need to realise that they may have to wait longer for a fire engine with the right number of firefighters to arrive to put a fire out in their homes, this is a real postcode lottery.
"The safety of firefighters could be at risk because they will also have to wait longer until more fire engines and firefighters arrive."
West Midlands Fire Service has had a freeze on recruitment since 2009.
Chief Fire Officer Vij Randeniya said: "We are committed to providing a world class fire and rescue service and making the West Midlands safer and can only continue to do this if we manage our resources effectively.
"I am confident that these changes will not impact upon the high standard of service we deliver."