Edgbaston Priory Club tennis plans approved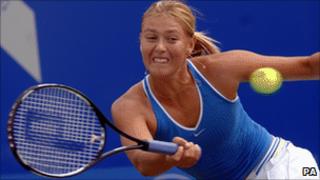 Birmingham's Priory Club, which hosts an annual pre-Wimbledon ladies tennis tournament, is to get a £5m revamp.
The LTA, the national governing body for tennis in Britain, has approved the cash for a permanent grass show court at the Edgbaston club.
The money will also be spent on six indoor courts, new gym and leisure facilities and a refurbished clubhouse.
The council gave planning permission on Thursday. The club said it aimed to complete the project by August 2013.
'World class'
A contractor will be appointed by mid-May this year to start work on the project at the end of June.
This year will see the 30th anniversary of the WTA event - currently called the Aegon Classic - where many of the world's leading players often compete.
Former Wimbledon champion Maria Sharapova has committed to play in what will be her eighth appearance in the city in the past nine years.
She has won the event twice, in 2004, when she also went on to win Wimbledon, and 2005.
This year's tournament takes place between 6 and 12 June.
Robert Bray, chief executive of Edgbaston Priory Club, said: "These world class facilities will establish the club as a leader in promoting racquet sport at all levels.
"[They will] secure, for generations to come, the city's reputation as a prominent international tournament venue for tennis, squash and racketball."