Elderly woman died after neglect at Good Hope Hospital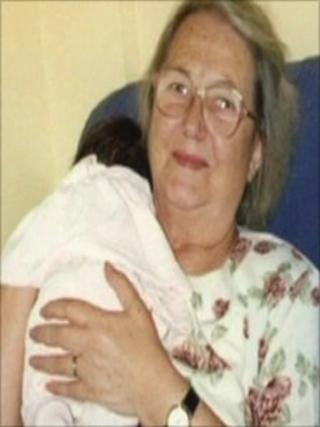 Neglect contributed to the death of a diabetic patient at Good Hope Hospital, in Birmingham, a coroner has ruled.
Betty Vaughan fell into a coma after accidentally being given an extra dose of insulin by a nurse at the Sutton Coldfield hospital in 2008.
The 80-year-old patient from Sutton Coldfield caught other infections then died of pneumonia on 28 January 2009.
Birmingham coroner Aidan Cotter said he would now write to the health watchdog about the case.
In a narrative verdict he said: "Mrs Betty Vaughan died at Good Hope Hospital following an insulin overdose. Neglect contributed to her death."
Full recovery 'impossible'
The four-day inquest heard she was first seen by the hospital on 10 October, 2008, but was sent home despite suffering from blood poisoning and had to be re-admitted later that night.
The hearing was told a review of her treatment found she should not have been sent home.
Once she returned to the hospital, Mrs Vaughan had forgotten she had already been given her insulin dose and asked a nurse for another one.
The nurse did this, despite the notes on her health chart indicating she had already received it.
Although she survived the overdose, the coroner said it was impossible for her to make a full recovery and she went on to develop other health complications, from which she eventually died.
He said: "On the balance of probabilities, the insulin dose played a contributory role in Mrs Vaughan's death."
Her family said in a statement: "Hospital managers claim to have learnt lessons from previous errors however our mother's death exposes continuing concerns.
"We hope that this inquest will increase pressure on managers to make sure this never happens again."
Four other patients died after being given an accidental drug overdose while under the care of Heart of England NHS Foundation Trust between March 2007 and June 2009.
The trust said since Mrs Vaughan's death it had invested in more qualified nurses on the wards and all nurses were assessed for their competency.