Plea to government on Birmingham Citizens' Advice cuts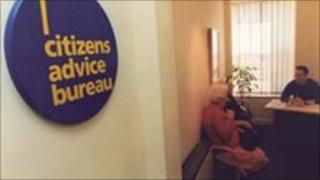 The government has been asked to intervene after the Citizens' Advice Bureau (CAB) said it may have to close five of its offices in Birmingham.
The service said that unless it can raise £50,000 per month five offices, which provide public drop-in advice sessions, will shut on 11 February.
Roger Godsiff, Labour MP for Hall Green, has tabled a Commons motion over the matter.
He said the city council made an "ill-conceived" decision to stop funding.
The CAB said the city council which had provided it with £600,000 per year had decided to stop its funding of the service, .
Last year CAB helped 56,000 people, a spokeswoman said.
Mr Godsiff called on the government to intervene and ring-fence CAB funding in the city and across the country.
A city council spokesman said the council's Conservative/Lib Dem coalition cabinet had always made it clear that funding was not guaranteed beyond any single year, up to a maximum of three years.
Meetings are being held with the CAB, he said.