First Birmingham Children's Hospital heart transplant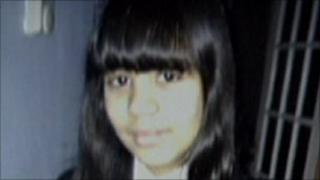 A 12-year-old girl has become the first child to receive a heart transplant at Birmingham Children's Hospital.
Jasmine Page had collapsed at school and had to be helped by a teacher who performed mouth-to-mouth resuscitation.
The children's hospital does not do heart transplants, but Jasmine was too ill to be taken to London's Great Ormond Street Hospital.
A hospital spokesman said an extra life-support machine had made her treatment possible.
The operation took place within the last couple of weeks, the hospital said.
Her mother, Saundra Page, said Jasmine, who had kawasaki disease, an illness which affects blood vessels and which can be damaging to the heart, said the family had been told before Christmas that Jasmine would need a heart transplant in the future.
Jasmine had been able to continue at school and had been "fairly well" when she dropped her off.
"Within two hours I got the call telling me she had collapsed. She had had a cardiac arrest," Ms Page said.
Jasmine was taken to hospital but suffered further cardiac arrests and her condition deteriorated.
The hospital had recently got an extra corporeal life-support system (ECLS) which can keep a child alive after the heart stops functioning.
"She went on the emergency transplant list and quite quickly got a heart," Ms Page said.
Specialists from Great Ormond Street came to work alongside staff in Birmingham.
Jasmine's mother said she could not thank the NHS enough.