West Midlands Police to cut 1,000 police officer roles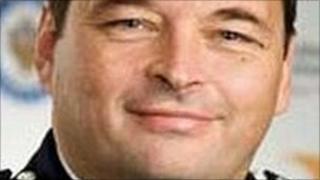 Britain's second largest police force will lose 1,000 police officer posts - about 12% of its officers - due to spending cuts, MPs have been told.
Chris Sims, chief constable of West Midlands Police, said the first year of the cuts would fall on call operators and criminal justice and custody units.
He said in the second year officer posts would be cut to help save £38m.
The force had relied on government funding for 87% of its budget and has to save £123m by 2014, he added.
Mr Sims said in September that he expected to cut a total of 2,250 posts - both officer and civilian roles - within the force in the next four years. There are currently 8,486 police officer posts in the force.
'Worst year'
He told MPs on the Home Affairs Select Committee on Wednesday: "I absolutely believe that we can continue to provide the service and protection that our communities need but in taking out, as I will have to, some 2,250 staff posts, that does mean that the way that that service is presented will necessarily be different."
He said budget cuts meant the force would have to be restructured with 1,000 fewer officers.
"My task is to protect delivery at all costs, to protect the front line, to protect neighbourhood [teams] which have been such a success, to keep our ability to deliver the policing people want," he said.
"In year one that is all about cutting away at things like criminal justice, custody arrangements, call handling and so on.
"As you get into year two, and for us the worst year, when we're facing a funding [shortfall] of about £38m, it is absolutely the case that we will have to look at the reconfiguration of what you will understand as our front line."
Mr Sims said the force's 87% reliance on government funding meant it had been affected by the cuts more than some other forces, such as Surrey Police that raised 50% of its funding through local taxes.