Man held over Birmingham Bullring shooting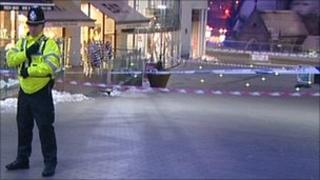 A 19-year-old man is helping with police inquiries into a shooting in Birmingham on Boxing Day.
A 19-year-old man was found with a bullet wound to his leg after police were called to reports of a shooting during the afternoon.
Police arrested the man during the early hours of Tuesday at an address in Newtown, Birmingham.
A 26-year-old man has previously been arrested over the matter and released on bail pending further inquiries.