Solihull's Lib Dem MP 'may abstain' in fees vote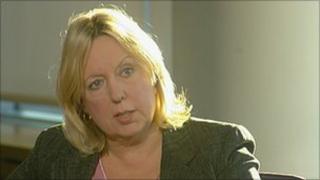 Solihull's Lib Dem MP Lorely Burt has said she will probably abstain in Thursday's student fees vote.
MPs are due to decide whether to back the coalition government's plan to raise tuition fees to £9,000.
Speaking on the Politics Show in the West Midlands, Ms Burt, chairman of the Lib Dem Parliamentary Party, said an abstention "will probably be the case".
She also said that the sums had been done and she thought the measure would get through.
Ms Burt will chair a Lib Dem meeting earlier in the week when the party meets to discuss the vote.
She told the Politics Show it was an issue the party was taking "very seriously indeed".
"I'm listening to students, to parents, to university groups as well so you know we're not taking it lightly," she added.