Birmingham Airport's old Maglev carriage sold on eBay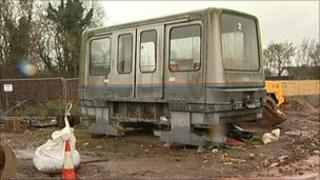 A carriage from a magnetic shuttle used to transport airport passengers to a nearby railway station has been auctioned off for charity.
Birmingham Airport used Maglev carriages between 1984 and 1995. They were then replaced by cable cars.
The carriage was sold on Friday for £25,100 on the internet auction site eBay, where there were 35 bids for it.
The money would be split equally between Acorns Hospice and the Help the Heroes charity, airport managers said.