BBC Asian Network presenter admits £18k benefit fraud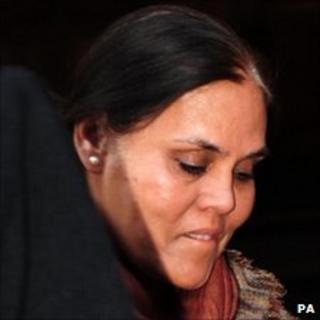 A radio presenter has admitted falsely claiming benefits totalling £18,000 while working as a DJ on the BBC's Asian Network.
Lubna Qazi, known as Kanwal Qazi, from Kings Heath in Birmingham, claimed carer's allowance after her husband suffered a stroke in 2002.
But the 53-year-old failed to inform the authorities of her work, city magistrates heard.
She is due to be sentenced at Birmingham Crown Court on 21 December.
Qazi was earning £24.47 per hour for a three-hour shift on Saturdays and Sundays at the Asian Network, the court heard.
'Personal mitigation'
Her show featured "timeless classics" from the past four decades.
She has not worked at the BBC since informing bosses of the proceedings against her.
After claiming carer's allowance in 2002, she did not declare she was receiving an income in excess of the permitted limit while claiming the benefit between March 2003 and January this year.
Qazi admitted a single count of failing to notify the Department for Work and Pensions of a change of circumstances, contrary to the Social Security Administration Act.
Her defence solicitor Carl Vasey said she had reached a settlement with the authorities after receiving an overpayment of £18,014.
He said there was "a great deal" of personal mitigation and added that a civil settlement had already been reached.
A spokesman for the BBC said: "We are not going to comment on ongoing court proceedings."