Birmingham council ordered to improve child protection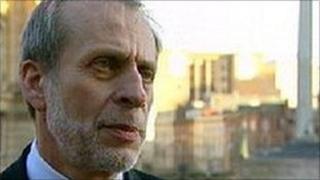 Birmingham City Council is to be issued with a second government Improvement Notice, after a critical Ofsted report into children's services in July.
The council was judged to be inadequate at safeguarding children in 2008, seven months after a child in the city starved to death at home in Handsworth.
A 12 month Improvement Notice was issued for two areas with the risk of state intervention upon its failure.
An Ofsted report in July 2010 said the council was still failing in one area.
It was originally served an Improvement Notice because it was failing with respect to children in care as well as in safeguarding children.
Target confidence
In the latest Ofsted Safeguarding and Looked After Children's Inspection report in July, inspectors said "critical deficiencies remain in front-line work with children", relating to child protection issues.
A second Improvement Notice would now follow requiring the council to achieve a satisfactory safeguarding children rating in 12 months time, the council said.
Councillor Les Lawrence, cabinet member for children, young people and families said: "Absolutely, we will meet this target. We are in constant dialogue with the government and have already started working with them to make improvements.
"If the government had been really worried or concerned we would have had an intervention team put in two months ago, but because of the way we have responded that has not happened."
The Conservative Birmingham ward member for Northfield said on Friday that he had been told to expect the notice to arrive within the next 10 days.
There is a Conservative/Liberal Democrat coalition on the city council. The 120 seats are divided between the Conservative (45 seats), Labour, (41), Liberal Democrats (31) and Respect (3).