Calls to save Birmingham's Appledore child safety unit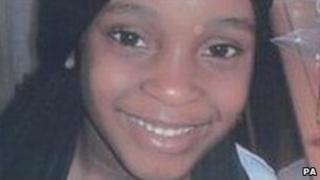 A petition has started to prevent the closure of a child protection unit run by the council which failed to prevent the death of Khyra Ishaq.
Birmingham City Council was told to better protect vulnerable children after the seven-year-old was starved to death at her Handsworth home in 2008.
A report in July said her death could have been prevented by the authorities.
The council has said it may close Appledore child protection unit to save cash but other services were available.
An online petition has been created called Save Services At Appledore.
Jobs threat
Appledore is a city council-run residential family assessment centre that specialises in working with parents who have experienced difficulties with their parenting ability.
The council has said it was under review for three months until 26 October and four options were being considered for its future. These are to:
change the way the service is provided
merge with another service
close the centre involving the loss of up to 21 jobs
A council spokesman has said there had been a lot of council investment in providing parenting support and parenting courses that were being piloted across the city, which would counteract the impact of any possible closure.
'Challenging time'
Roger McKenzie, West Midlands regional secretary of the union Unison, said: "I urge everybody who cares about child safety to sign the petition to make Birmingham City Council think again about these disastrous cuts."
"The planned closure of Appledore is symptomatic of how Birmingham City Council continue to neglect the crucial importance of safeguarding and supporting young people."
A council spokesperson said: "Like all other city councils, Birmingham is facing a very challenging time in terms of the budget position for the next few years."
The spokesperson added a "number of areas within the children's directorate are under review, including the decommissioning of Appledore Residential Family Assessment Centre" and re-provision of the service through other means.
"No decision has yet been made. Our priority is to sustain effective front-line services for young people through this challenging time," he said.
"We will continue to remodel our services to this end and will continue discussions with the relevant unions regarding the measures we intend to take."