Birmingham swimming coach quits in Olympic pool despair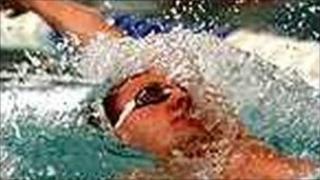 Commonwealth gold medallist swimmer Adam Ruckwood has quit as Birmingham's chief swimming coach in frustration at the lack of a new Olympic-size pool planned for 2012.
He is to take up a post in Coventry, which has been charged by swimming's governing body to develop young swimming talent.
Birmingham City Council announced in 2008 it would build a 50m Olympic pool behind the NIA in Ladywood at a cost of £60m. But it said last October it no longer had the funds.
In addition, the city of Birmingham club's base, Newtown pool, has been shut since April last year because part of the roof fell in. Now the club has to find sessions where it can at pools around the city.
Mr Ruckwood said: "It's incredibly difficult with a shrinking programme and no base or 50-metre pool. We train in a short-course pool.
'Find the finance'
"It's like Manchester United trying to train just on a five-a-side pitch for the Premier League.
"I've become increasingly frustrated over the years. I joined the club as a swimmer in 1989 and we were supposed to be getting a 50-metre pool then.
"Here we are 21 years on still with no 50-metre pool.
"If you want to buy me 50 shovels I've got 50 kids here who would start digging for you."
Steve Hollingworth, from Birmingham City Council, said: "A 50-metre pool has full planning permission and is ready to go and we're working very hard to find the finance for that in these difficult times.
"So there will be a replacement over time, perhaps longer than we initially envisaged."
Chief executive of British Swimming David Sparkes said: "Birmingham has failed to meet up to its obligations.
"It claims to be a City of Sport and yet it doesn't have a decent swimming pool."