Water transferred from London to Berkshire to stop county hosepipe ban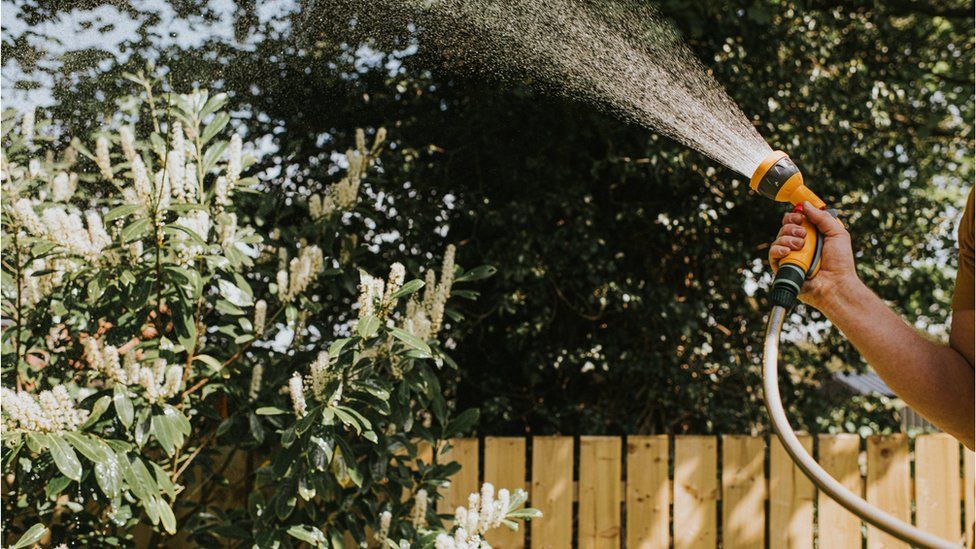 Water is being transferred to Berkshire from North London to stop a hosepipe ban being introduced in the county, Thames Water has said.
Temporary hosepipe bans will be rolled out in other parts of the country this week and next week after England experienced its driest July since 1935.
But the water company said it has moved water to ensure the county will have supply later this year and into 2023.
It asked customers to use water wisely to ensure a supply for all.
The company is drawing water into Berkshire reservoirs from its North London Aquifer Recharge System (NLARS) of 37 wells and boreholes in the capital. It is designed to boost water resources when required.
In a statement, Thames Water said: "Our aim is always to ensure that we will have enough water to supply our customers, regardless of the weather.
"We have no way of knowing how long this very dry weather will last, so we need to plan carefully to make sure we have enough water, not just for the next few months, but throughout next year, even if we have another dry winter."
In the first three months of the year, England's rainfall was down 26% and in Wales it was down 22%.
Christine Colvin, of The Rivers Trust charity, said the water shortage has been "predictable".
"It isn't rocket science. We would have liked these preventative measures to have come in much earlier," she said.
"We need to plan for this. This is going to be a regular occurrence with the climate crisis every single summer."
Related Internet Links
The BBC is not responsible for the content of external sites.