Berkshire postal worker 'in fear' after £1m bank nightmare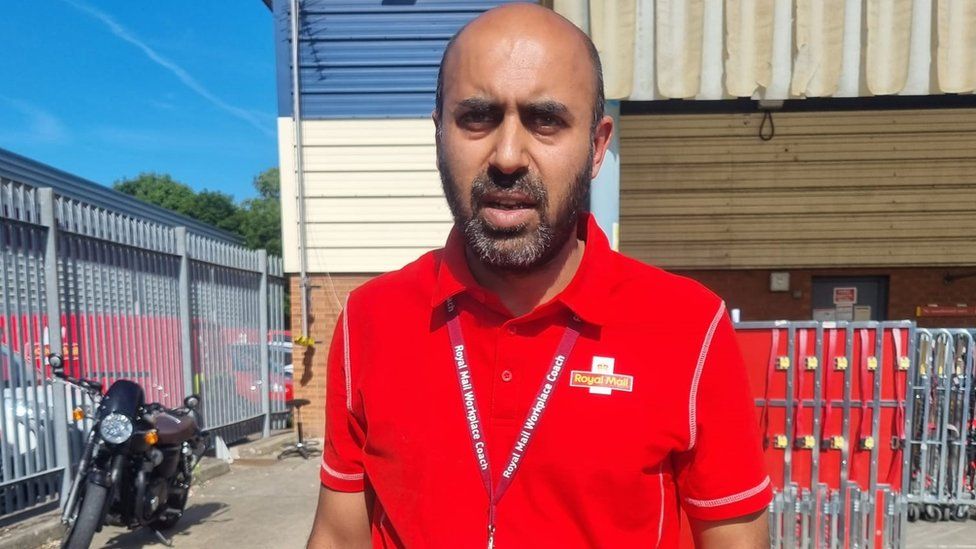 A postal worker is "living in fear" over his credit rating after his bank wrongly told him he was £1m overdrawn.
Berkshire postie Azhar Bhutta realised there was a problem when he logged onto the Barclays app on 13 June.
It suggested Mr Bhutta was overdrawn by £498,764.27 while his savings account was £499,999.11 in the red.
Barclays, which did not comment on the case, rectified the overdraft but suspended his accounts, leaving him worried about defaulting on payments.
"They said nothing to me. I couldn't log on, do phone banking or anything. I called them and they said my accounts didn't exist," said Mr Bhutta, 38 and from Bracknell.
"I spent two and a half hours on that one call, even the woman at Barclays seemed to be in shock as well.
"I had to stop work but my managers have been very supportive. Altogether I've spent about four hours on the phone trying to sort this out."
Mr Bhutta, who is married with three children, said the entire experience had been "very stressful".
"My biggest worry is about my credit history, I'm living in fear. What if I want to get a new mortgage and they've cancelled my direct debits and someone tried to take money?," he said.
Mr Bhutta has since joined HSBC, who he said were "really supportive".
"Banks are really big, I cannot really fight with them. Barclays said they'd get back to me, I'm still waiting" he said, adding the whole episode had been "a nightmare".
Barclays said that because of customer confidentiality it was unable to share any further information.