Wokingham housing development rejected by council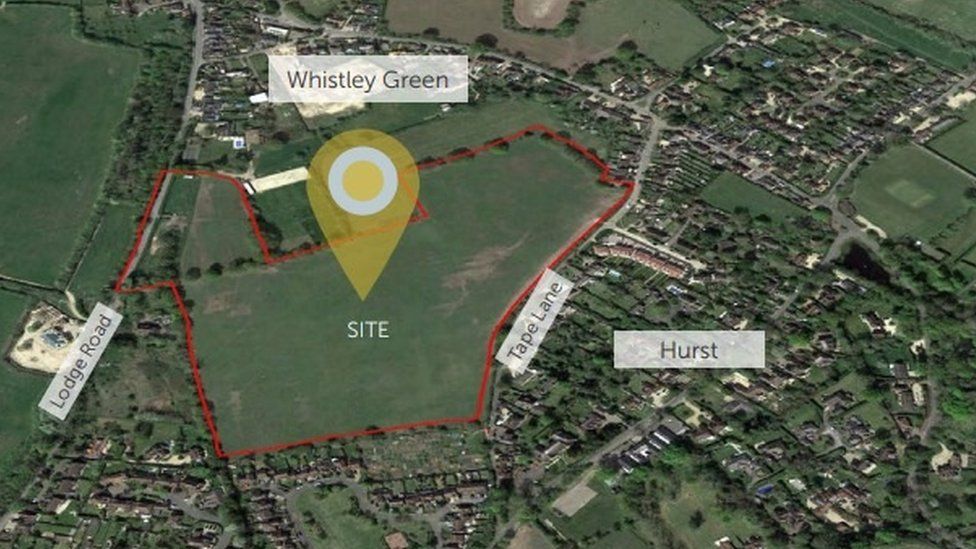 Plans to build a new housing development in Wokingham Borough have been rejected by councillors. 
Property developer Mactaggart and Mickel Homes submitted proposals for 200 homes to be built between Tape Lane and Lodge Road in Hurst. 
The private land proposed for the site is not in the green belt or within land designated as countryside.
Wokingham Borough Council rejected the plans after mass objections from residents.
Concerns raised by residents included increased traffic, pressure on amenities and the impact on the environment.
Many said services in the area were already "overloaded" and the site would be better used as a nature reserve.
As well as houses, the proposal outlined plans for parks and gardens, a tennis court, play area, and community orchard, as well as a network of cycle routes and footpaths. 
Initially the plans had been for 300 homes at the site. However, this was reduced to 200 following the results of two public consultations. 
The proposals were rejected on the grounds of excessive countryside development, highway safety and insufficient affordable housing. 
The council's head of development management, Marcia Head, stated in her report that: "The application fails to demonstrate that the proposed vehicle access, highway alterations and overall development would have an acceptable impact on highway safety [and] fails to make adequate provision for affordable housing."
Related Internet Links
The BBC is not responsible for the content of external sites.