Hurst villagers attempt to break largest stick horse parade record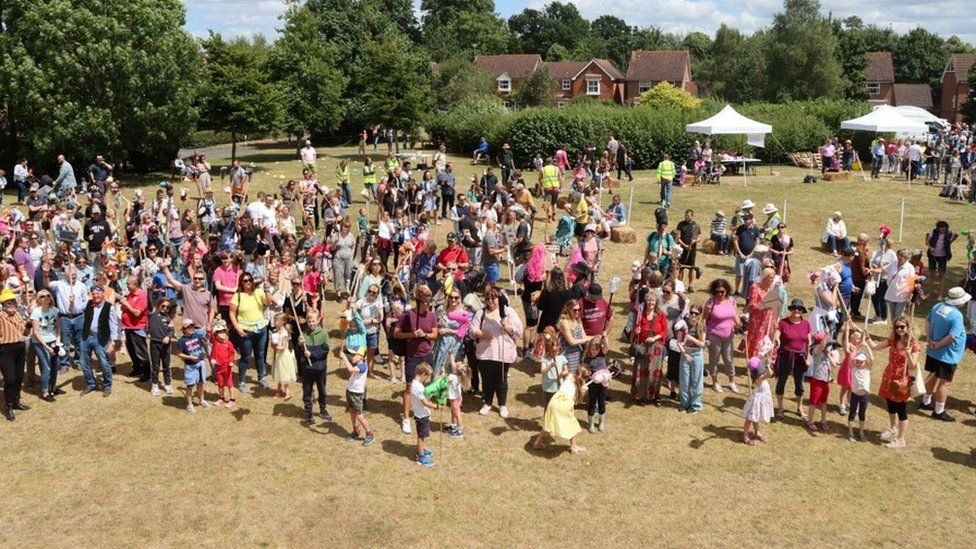 Hundreds of people with hobby horses have gathered at a village fayre in a bid to set a world record.
The attempt held at Hurst Show & Country Fayre, Berkshire saw the horses and their riders take part in a 1km (0.62 mile) parade on Sunday.
According to the fayre's organisers, the record for the largest stick horse parade stands at 250.
Guinness World Records has yet to confirm if the attempt beat the current record.
Organisers said: "We counted 263 riders so we are hopeful!"
Hobby horses are a tradition that began at the show more than 20 years ago, when foot and mouth disease prevented real horses from being shown. The two day show in the village now features hobby horse show jumping.