'Overfamiliar' Slough sports coach banned from schools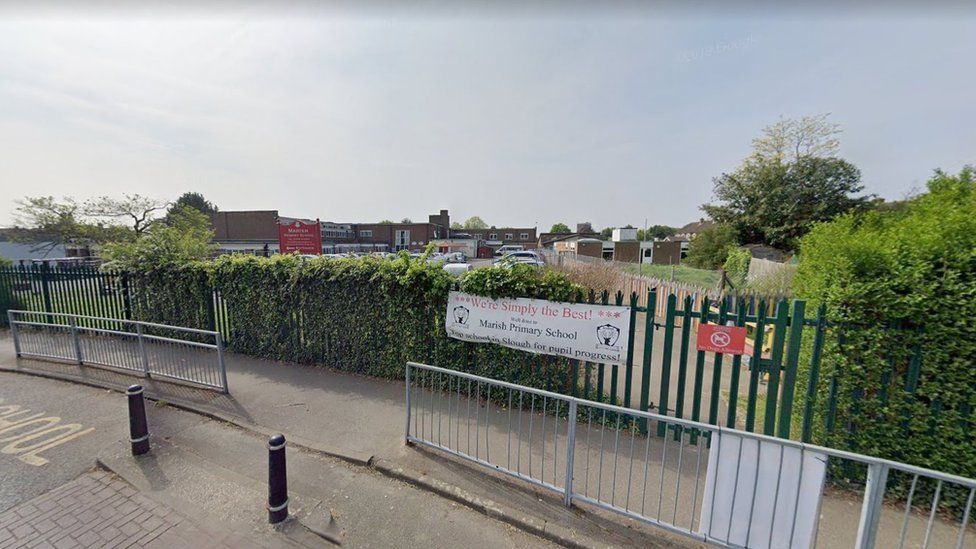 A sports coach who hugged primary school pupils and allowed a girl to put bobbles in his hair has been banned from teaching.
Andrew Watson, 29, was warned three times in seven months by managers at the Marish Academy Trust in Slough, Berkshire, to keep proper professional boundaries, a panel heard.
It concluded his "inability to change" caused it "significant unease".
Mr Watson is unable to reapply to have his registration restored.
The academy trust has been contacted for comment.
Mr Watson started work at the trust in February 2019 as a coach and unqualified teacher at the trust's Marish and Willow primary schools.
Concerns were raised a month later when staff said he "was allowing pupils in his personal space and invading theirs" and that girls "felt comfortable" touching him.
A formal meeting was held about his "overfamiliarity" but further concerns were raised in May 2019. He was given other advice in June and training in August of that year.
A witness said they saw Mr Watson "allow and encourage" a girl to put bobbles in his hair in about June.
In October 2019, another witness said they saw pupils hugging Mr Watson in a playground and that he allowed them to look at his mobile phone.
The Teaching Regulation Agency (TRA) said some of Mr Watson's evidence was "unreliable and contradictory".
He claimed he took his mobile phone out because a child had an epileptic fit and he called an ambulance.
But the TRA said there was "no evidence" to show that happened.
Another member of staff said they walked into an office, also in October 2019, to find Mr Watson in the room alone with girls.
The panel said Mr Watson had shown a "blatant disregard" for the trust's "processes, procedures and guidelines".
A formal investigation into his conduct started in November 2019. He resigned a month later.
Related Internet Links
The BBC is not responsible for the content of external sites.