Bankrupt Slough Borough Council spent £28k on HQ's plants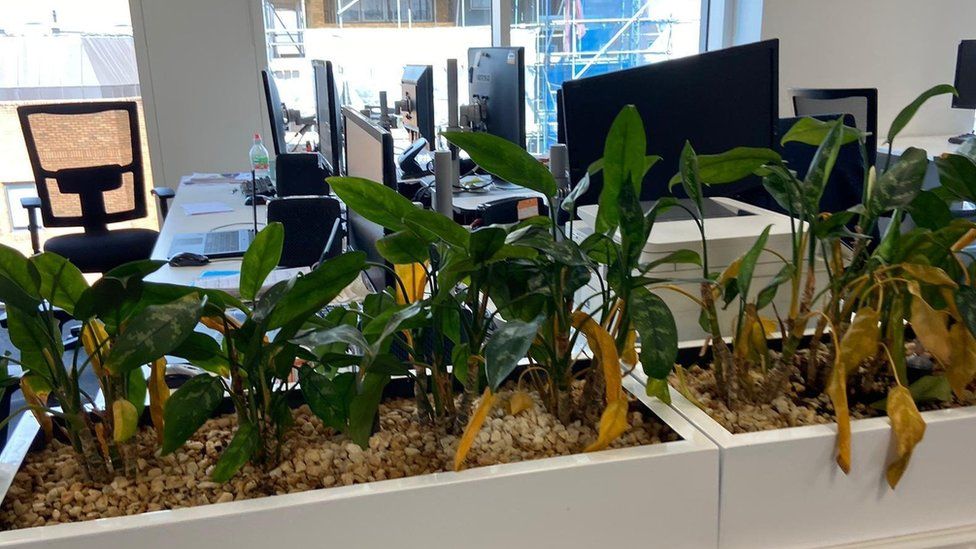 A council that declared bankruptcy last year earlier spent £28,000 on indoor plants which a councillor said are now "dying".
Slough Borough Council bought the 200 plants for its £41m Observatory House HQ when it moved in 2019.
Its council leader has said the authority will "almost certainly" move out of it as a result of its £760m borrowing debt.
James Swindlehurst said he has been watering the plants himself.
It said the plants were bought for the staff's health and wellbeing, and to reduce the risk of "sick building syndrome", which causes headaches and respiratory problems.
The authority also spent £20,000 for a gardener to water the plants, but the contract was cut in September to save money, the LDRS found.
At a meeting earlier on 19 May, independent councillor Madhuri Bedi said the authority spent money on the plants as a "vanity project".
Mr Swindlehurst said he waters the plants occasionally, and that they are alive and will be taken care of whatever decision is made on Observatory House in the future.
But Conservative councillor Wayne Strutton said he was "misleading" when he said the plants are still alive.
"If you walk around the building, the plants are dying, and the spaces are empty. Let's be honest with the truth," he said.
Related Internet Links
The BBC is not responsible for the content of external sites.