PC Harper's widow vows to continue push for law change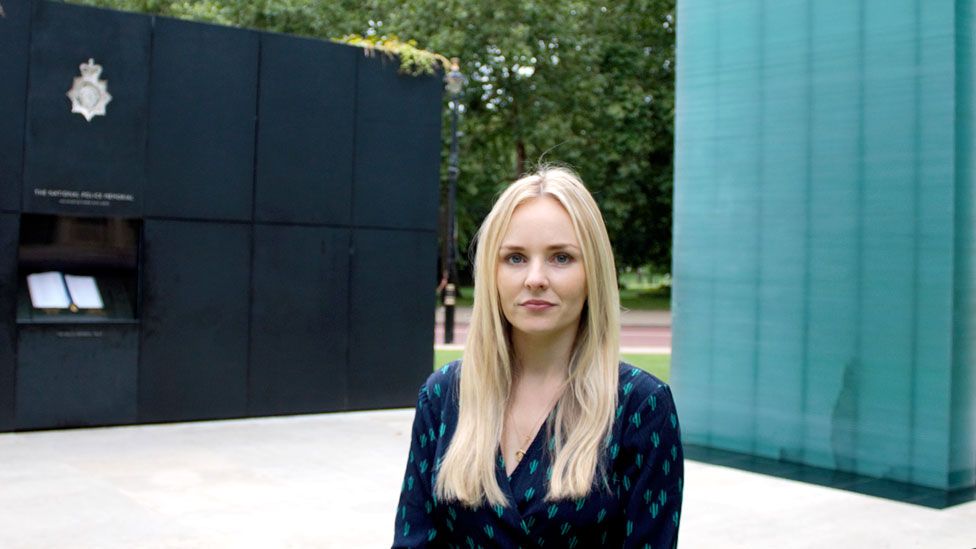 PC Andrew Harper's widow has vowed to continue her bid to get the law changed on the anniversary of launching her Harper's Law campaign.
PC Harper was dragged to his death by a getaway car in August 2019. Three teenagers were jailed for between 13 and 16 years for his manslaughter.
Lissie Harper wants life sentences for people who kill emergency workers.
She said she would pursue the change "until Harper's Law is written in the history books".
In a statement, Mrs Harper said: "Day after day, police officers, and sadly many of our emergency services heroes, look danger in the eyes and carry on regardless.
"They put themselves in harm's way to protect the public, so we need to give something back to show we support them."
Home Secretary Priti Patel and the Justice Secretary, Robert Buckland QC, met with Mrs Harper in November and have backed her campaign but proposals are yet to come before parliament.
"We know this won't happen overnight, but make no mistake, I will not allow this to be kicked into the long grass," said Mrs Harper.
"Our protectors need our protection, to know that we appreciate everything they do for us, that running towards danger when everyone else runs away from it will not be met with injustice like it did for my husband."
PC Harper died after being dragged along country lanes in Sulhamstead, Berkshire, in August 2019.
He had become entangled in a strap attached to a getaway vehicle as he tried to deal with three quad bike thieves.
The Court of Appeal last year rejected a bid by the Attorney General to increase the sentences handed to the trio.
Related Internet Links
The BBC is not responsible for the content of external sites.