Sandleford 'Watership Down' house-building inquiry starts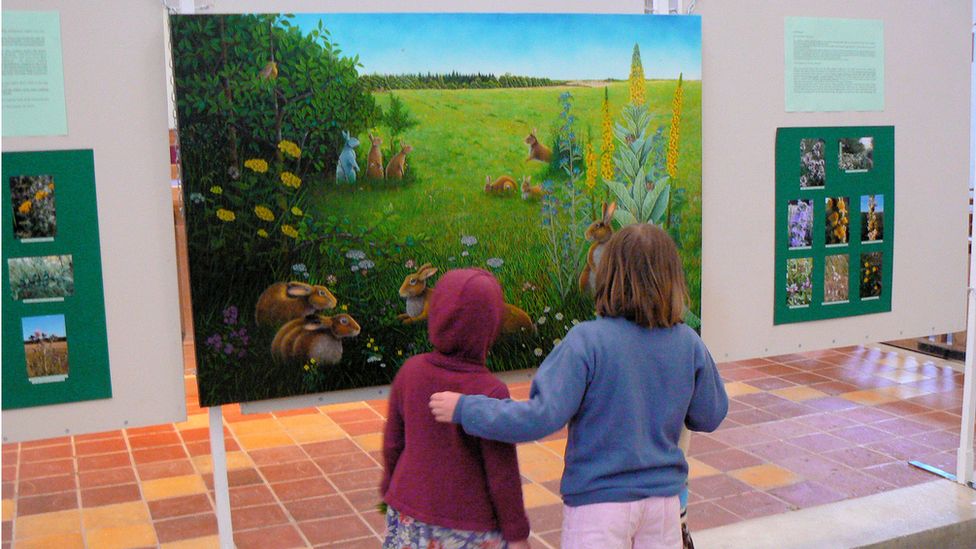 A planning inquiry into proposals to build 1,000 new homes on farmland featured in the novel Watership Down has begun.
Developers are appealing against West Berkshire District Council's decision to refuse the Sandleford Park scheme.
There have been five failed applications since the area was allocated for development by the authority in 2012.
Protesters have said protected habitats and ancient woodlands would be at risk.
Watership Down author Richard Adams campaigned in 2011 against developing what he called "the most beautiful area south of Newbury".
In the novel, rabbits flee Sandleford Warren, which is about to be destroyed by bulldozers.
The Planning Inspectorate inquiry, which is being streamed online, started earlier and is scheduled to last until about 28 May.
Housing Secretary Robert Jenrick called in the application for a final decision by his department.
The firms behind the planning appeal, Bloor Homes and Sandleford Farm Partnership, want outline permission to develop 114 hectares (1.1 square km).
Another company, Donnington New Homes, has applied to build 440 homes on a separate part of the site.
The council said the appellants' "uncertain and contradictory" proposal failed to ensure the "holistic" development of the entire area.
Councillor Hilary Cole, in charge of planning, said: "These developers have not worked together despite telling us in 2012 that they would."
Protest group Say No To Sandleford said the proposals would "surround the ancient woodlands in a wall of concrete".
The appellants said they would demonstrate at the inquiry how they would "facilitate the comprehensive development of the allocated site".
They said there would be a 15m buffer between developed areas and ancient woodlands.
Related Internet Links
The BBC is not responsible for the content of external sites.