Maidenhead United to buy council land for new stadium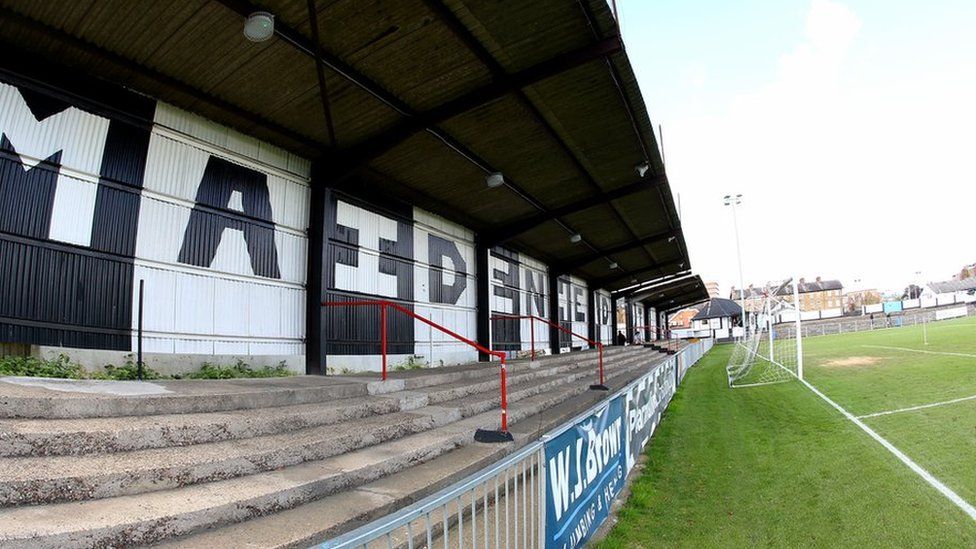 A new stadium could be built by a National League football club after a council agreed to sell land for it.
Maidenhead United will buy land at Braywick Park for £460,000, subject to it gaining planning permission for the new ground.
Braywick Park is Maidenhead's largest public open space and 22 hectares (54.3 acres) of it are already used by sports clubs.
Windsor and Maidenhead Council's cabinet unanimously agreed to the sale.
Council leader Andrew Johnson said the new ground, that could have a capacity of 5,000, would help the part-time club "meet [its] aspirations".
But he said the cabinet's agreement "by no means guarantees" the club getting planning permission and that it must still submit a "viable and compliant scheme".
Maidenhead United was formed in 1870 and moved to its York Road ground a year later.
That means York Road is the oldest football ground in the world that has been continuously used by one club.
The authority said "further consultation will be essential as part of a future planning process".
Average attendances for Maidenhead's home matches increased from 300 in 2013-14 to more than 1,500 in 2018-19.
In a report the council said the club had "worked hard to engage with local stakeholders and to ensure that wider needs are taken into account".
The council will not contribute financially to any new complex, which could include an astroturf pitch, a hard court hall and an athletics track.
Related Internet Links
The BBC is not responsible for the content of external sites.