Royal Berkshire Hospital and GP 'missed opportunities' to save new mum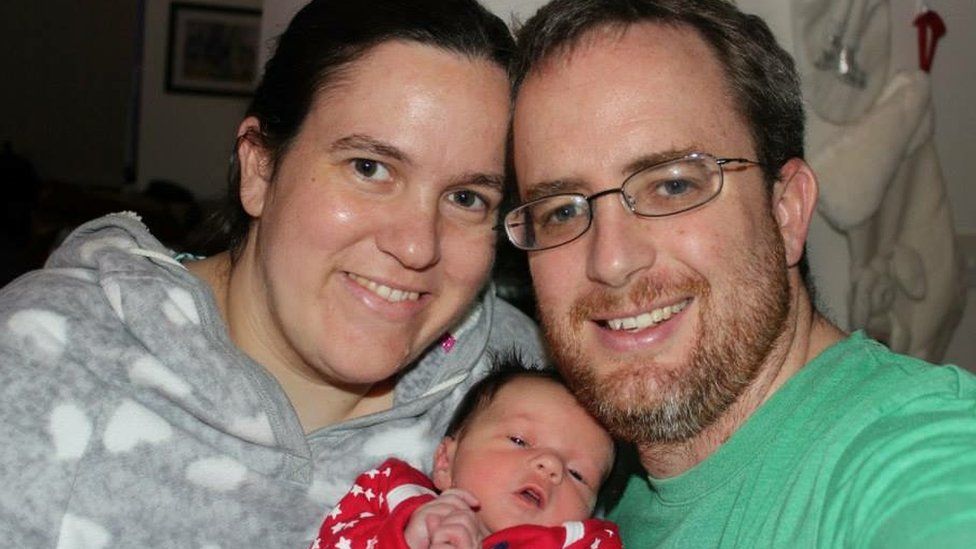 A GP and hospital staff lost "vital hours" to save a new mum who died six weeks after giving birth, a coroner has ruled.
Michelle Roach, 32, died at the Royal Berkshire Hospital in Reading in 2014.
The 32-year-old died from a blocked blood vessel in her lung almost six hours after arriving at A&E.
Coroner Heidi Connor found "gross failure" on the part of Mrs Roach's GP to provide adequate medical attention in the days before her death.
The mother from Bracknell had seen Dr Nuala Morton two days before her death after struggling to breathe, Reading Coroner's Court heard.
'Patient had deteriorated'
Mrs Roach, who had been diagnosed with high blood pressure and asthma, gave birth to her first child, McKenzie-Lee on 17 December 2013.
The inquest heard she had collapsed twice in the weeks before a doctor's appointment on 29 January - after feeling like "she could not breathe".
In a telephone appointment on 30 January, Dr Morton told Mrs Roach she could wait four days before seeing her again, despite "being told the patient had deteriorated and without seeing her", the coroner said.
Later the same day, after a phone call from Mrs Roach's husband George, the GP attended the family home.
The court heard she found Mrs Roach was "breathless on exertion" and she was taken to hospital by ambulance.
The inquest was told she collapsed and died on 31 January following two cardiac arrests.
Ms Connor found the "failure to administer anti-coagulants at any point [in hospital] did cause or contribute to her death".
She added Mrs Roach's treatment both in hospital and by her GP was "littered with missed opportunities" to identify and treat her for pulmonary embolism.
During the inquest, the Royal Berkshire Hospital admitted to delays in prescribing drugs and shortfalls in Mrs Roach's care.
Ms Connor added while the hospital care Mrs Roach received was "flawed" it did not constitute gross failure.
Speaking after the inquest, Mr Roach described it as "an example of the systemic failings of the NHS".
He said: "We put our full trust in the NHS and I feel as if some of the staff went for the easiest diagnosis when presented with her symptoms."