Royal Berkshire Hospital admits new mum death failures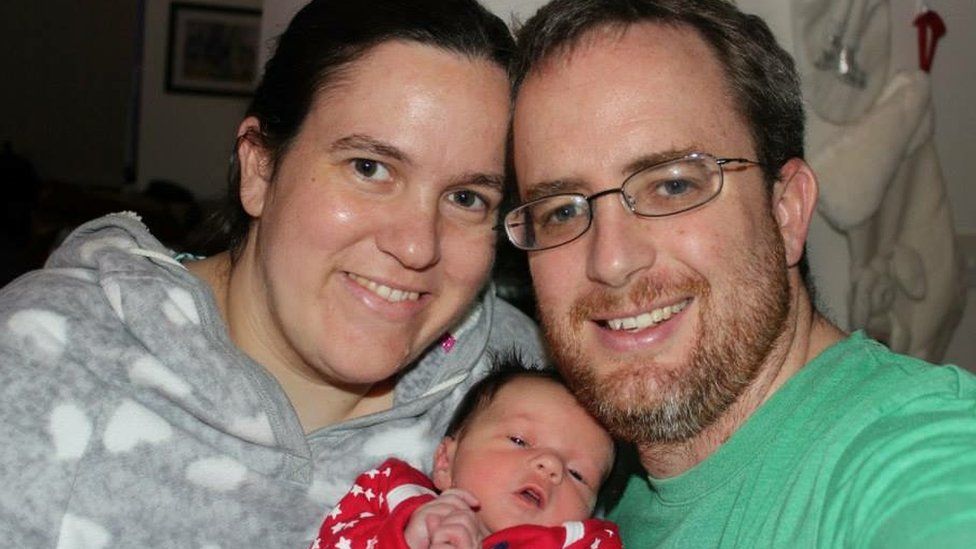 A hospital has admitted it failed in areas of care given to a new mum who died six weeks after giving birth.
An inquest heard Royal Berkshire Hospital admitted delays in prescribing drugs and shortfalls in the care of Michelle Roach who died in 2014.
The 32-year-old died from a blocked blood vessel in her lung almost six hours after arriving at a "busy" A&E.
Three members of staff in charge of caring for Mrs Roach broke down in tears as they gave evidence in Reading.
Judith Ayling, representing the hospital, said the trust admitted "breaches of duties" in its care to Mrs Roach.
She had given birth to her first child, McKenzie-Lee at the same hospital on 17 December 2013.
The graphic designer, who had moved with her husband George from South Africa to Bracknell, was placed in a triage queue in the corridor and seen by a junior doctor two hours later.
After being treated in a "side room", Mrs Roach was moved to another unit before her condition worsened and she went into cardiac arrest.
She was pronounced dead at 02:22 GMT on 31 January.
Serena Swanston, a critical care outreach nurse, told the inquest how Mrs Roach came back round after losing consciousness and "looked frightened".
She told the court she found Mr Roach to explain "things were not going as we wanted them to go".
Claire Stalker, a sister in the emergency department who was assessing patients in the queue, told the court there were two staff rather than three working in her department on 30 January.
The court heard junior doctor Dr Anishka Wilwaraarachchi assessed Mrs Roach but admitted "at the time my experience was limited".
Dr Joanna Grogono, the medical registrar at the hospital on the night, said she "did not think that the results painted the clinical picture she [Mrs Roach] was presenting".
The inquest in Reading continues.