Reading Ikea shopping 'trapped' leaving car park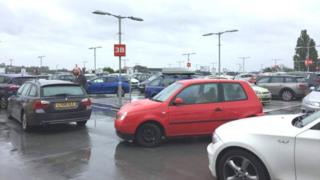 Shoppers who tried to leave an Ikea car park were trapped for up to two hours amid heavy traffic.
Some of the furniture giant's Reading store's customers branded the gridlock on Sunday afternoon an "absolute joke".
The store has been criticised for similar parking issues since it opened in 2016, with waiting times of up to three hours reported last September.
The manager of the store said she was aware of congestion but advised people to visit during "off-peak hours".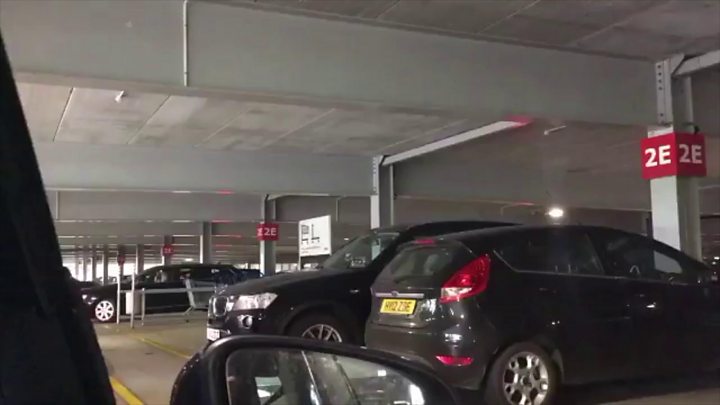 Shoppers took to social media to air their grievances about the problems getting out of the 1,000-space private multi-storey car park on Sunday.
On Twitter, Kate Weber said she had been stuck in the car park for almost two hours, describing her situation as "hell".
Graeme Campbell added: "So much traffic at @IKEAReading that I haven't been able to move from my parking space in an hour."
Mark Long and Brett Melvill both described the problems as an "absolute joke".
Kim Chin-Sung, the Reading store's manager, said customers who wanted a "quieter shopping experience" should "visit during off-peak hours".
Staff from Ikea's social media team replied to some tweets, to say employees were "out there doing what they can to try and help".
Marina Melvill-Smith complained there was "not a single" member of staff helping with the situation
Aaron F said it had taken him half an hour to move five metres.
Shoppers spoke of food and water being given out to those stuck in their vehicles while waiting to get out.
After a series of gridlocks at the store, the venue has received a number of critical online complaints.
One reviewer previously even went so far as to liken the car park to Dante's inferno.
Ikea has previously blamed car park issues on problems on roads outside the car park, although this was disputed by the local council.