Slough boss failed to pay farm workers the minimum wage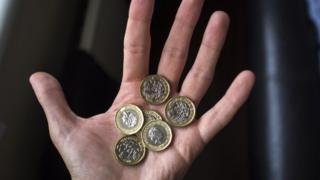 The director of a farm labour supply company has been banned from running a business after "cheating" staff out of being paid the national minimum wage.
Shakil Ahmed repeatedly failed to pay the legal limit to labourers who he recruited through his company, Euro Contracts Services Limited.
On two occasions the company was found to have paid employees below the minimum wage, a shortfall of £179,000.
Investigators said workers had been denied "what was rightly theirs".
Euro Contract Services was incorporated in 2004 by Mr Ahmed, 61, from Slough, and provided manual labourers to a farm in Hertfordshire.
The company operated similar to a recruitment service, in which the farm paid a fee for the supply of workers before the company paid labourers and took a cut for their administrative costs.
But an investigation by HM Revenue and Customs (HMRC) into the company in 2009 found labourers were underpaid and lost out on about to £69,000.
'Wilful act'
In this instance, Euro Contracts Services paid the correct remuneration to labourers but deducted the cost of transporting the workers to the farm, meaning the workers' pay packets were below the minimum wage.
Mr Ahmed corrected the underpayment but, two years later, a further HMRC probe found that between August 2010 and January 2011 Euro Contracts Services paid 246 employees below the minimum wage to the tune of more than £110,000.
His appeal against HMRC's findings was dismissed and, after Euro Contracts Services entered liquidation in 2016, the money owed to workers was not paid.
Dave Elliott, head of insolvent investigations for the insolvency service, said the case showed there was no "administrative error but a wilful act" on Mr Ahmed's behalf.
"Shakil Ahmed fully deserves his ban after cheating his workers out of what was rightfully theirs," he added.
Mr Ahmed has been disqualified for seven years from acting as a director of a company, taking part in management or being a receiver of a company's property.