Slough Borough Council bills woman two months after death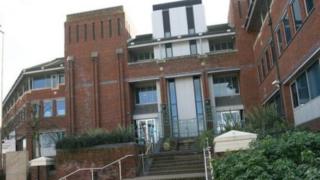 A council that repeatedly billed a woman who had been dead for two months has apologised to her family.
Kay George, 79, from Millstream Lane in Slough, died on April 18 but the borough council kept contacting her son Colin about her finances and care.
Mr George said it was "very upsetting" to be "continually bombarded" by the authority, which had been told of his mother's death on the day she died.
Slough Borough Council apologised for "the inconvenience and upset caused".
Mr George, himself a councillor on Wokingham Town Council, spoke to council officers directly to cancel payments and obtain a death certificate.
But a week later he received a letter about assessing his mother's finances for her ongoing care from the council.
"I called them to explain my mother had died," he said. "You'd think that would be the end of it.
"But 10 days later I received a phone call from the council, asking if the appointment to assess her finances was okay."
'Lack of compassion'
He added: "It's distressing. You're being continually bombarded with this.
"You've got an awful lot to do when somebody dies, but I'm continually having to deal with this department to tell them again and again that my mother is dead.
"It's very upsetting."
He was contacted two further times by the council, including billing Mrs George for telecare services for the weeks after her death.
A council spokeswoman said: "This should not have happened and today we have taken urgent steps to make sure this doesn't continue.
"The family should not receive another invoice and we apologise for all the inconvenience and upset caused."
Mr George said he has not received a personal apology and was "astounded by the lack of communication and compassion".