'Inadequate' Reading children's service improving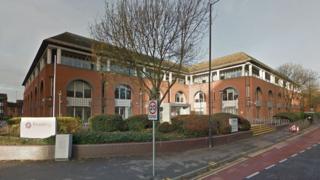 An "inadequate" council-run children's service is "gradually improving", a report says.
Ofsted found Reading Borough Council's service was offering "increasingly attentive and effective support" to those in care.
But inspectors said managers had to do "considerably more" to provide a "consistently high standard of support" to children.
The council said it was "pleased" with the watchdog's latest findings.
The service was rated inadequate by Ofsted in 2016.
A visit in March found vulnerable children were not being visited for "many weeks or months" by staff.
The recent two-day visit was the sixth since the service was judged inadequate.
Inspectors also found the workforce had become "increasingly stable", after the new chair of the trust, Deborah Jenkins, said it was "increasingly difficult" to find staff.
The report said social workers in the care teams "carefully build trusting and meaningful relationships with children".
Liz Terry, lead councillor for children's services, thanked staff and mangers for their "hard work and commitment" to help the service "move more purposefully in the right direction".
She added: "Of course, we accept there are areas requiring improvement and there is still much to be done but residents should be assured there is no shortage of ambition and determination to ensure Reading's families get the children's services they deserve."