Child cases in Reading urgently reviewed due to concerns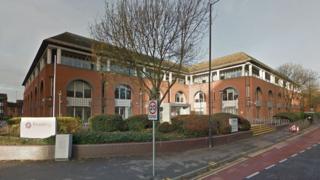 Vulnerable children are not being visited for "many weeks or months" by social workers, a report has said.
Ofsted revisited Reading Borough Council's children's service and found it was "making uneven and slow progress", after it was rated inadequate in 2016.
Inspectors were told that 53 children did not have a social worker.
The council said the watchdog's report was "disappointing".
Peter Sloman, chief executive of the council, added: "I am sorry we are not improving as quickly as we would like and we will redouble our efforts to drive improvement."
In the report, inspector Nick Stacey said: "Many children have not been seen for substantial periods of time and their current circumstances and safety is unknown."
The number of children not allocated to a social worker has reduced from 128 to 53 since January.
'Weak standard'
Inspectors asked senior managers to "urgently review" 10 cases following their visit when "significant concerns" were identified.
Mr Stacey said the "turbulent workforce" - which has seen three senior managers leave "abruptly" - was a factor in the "weak standard of social work provided to children and families".
He added: "Caseload pressures and numbers in the safeguarding teams are high and some social workers reported that their workloads are unmanageable."
In July 2017, a visit by inspectors found continuing "significant weaknesses", after an inspection the previous year found "serious, persistent and systemic failures".
The council said a shortage of qualified social workers, the high cost of living in the area and increases in demand were challenging for services.
A statement added: "The road to improvement is rarely a smooth one and we can expect there to be ups and down along the way.
"We acknowledge the concerns raised by inspectors and can assure residents that every effort continues to be made to achieve the necessary improvements."