Pringles taken in vending machine raid at Berkshire stables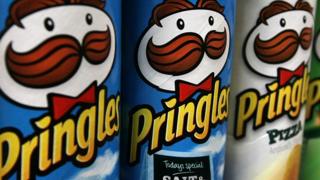 Hungry thieves made off with 47 tubes of Pringles when they raided vending machines at some stables.
It was a case of once they popped they could not stop when the duo took the crisps - but left other snacks untouched.
The two criminals were captured on CCTV cameras installed at the stables near George Green in Slough, Berkshire.
They smashed three vending machines, taking cash, the Pringles and two packs of toilet roll.
The owner of the stables said: "They were obviously looking for machinery but we don't keep anything like that."
You might also like:
Thames Valley Police said it is investigating the burglary but no arrests had yet been made.
Anyone with any information relating to the offence is asked to call the Thames Valley Police non-emergency number 101.