Hospital fire victim Sarah-Jane Williams 'failed by NHS Trust'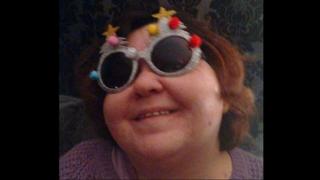 Relatives of a psychiatric patient who died in a fire have accused the NHS of serious care failings.
Sarah-Jane Williams, 36, had a history of starting fires as a "cry for help" when she was resident at Prospect Park Hospital in Reading.
Her family had written to the local NHS Trust with concerns for her safety, but say they were "ignored".
Berkshire Healthcare NHS Foundation Trust admitted it was "too slow in responding to Sarah's family".
Ms Williams died on 6 December 2015 when a fire broke out in a bedroom at the hospital, in Honey End Lane, Tilehurst.
'No lighters'
Her sister Tracey said the family have "been kept in the dark" about the circumstances surrounding Ms Williams' death.
She said: "It was a well known fact that she lit fires as 'a cry for help' and there were certain triggers for it, known to doctors and nurses.
"She wasn't supposed to be allowed any kind of access to lighters."
Her mother previously wrote a complaint letter to the Trust outlining concerns for Ms Williams' safety.
A Berkshire Healthcare NHS Foundation Trust spokeswoman said: "We acknowledge that we were too slow in responding to Sarah's family after their initial complaint."
She said senior staff had met with the family since to "apologise in person and to answer their questions and concerns".
She added nursing staff try to minimise how lighters are smuggled into the ward, but that it "does not operate as a secure unit and the level of search does not involve a full body strip or cavity search".
A memorial service for Ms Williams is being held at Reading Minster on 6 December to mark the second anniversary of her death.