Liz Truss says Reading Prison issue 'didn't cross her desk'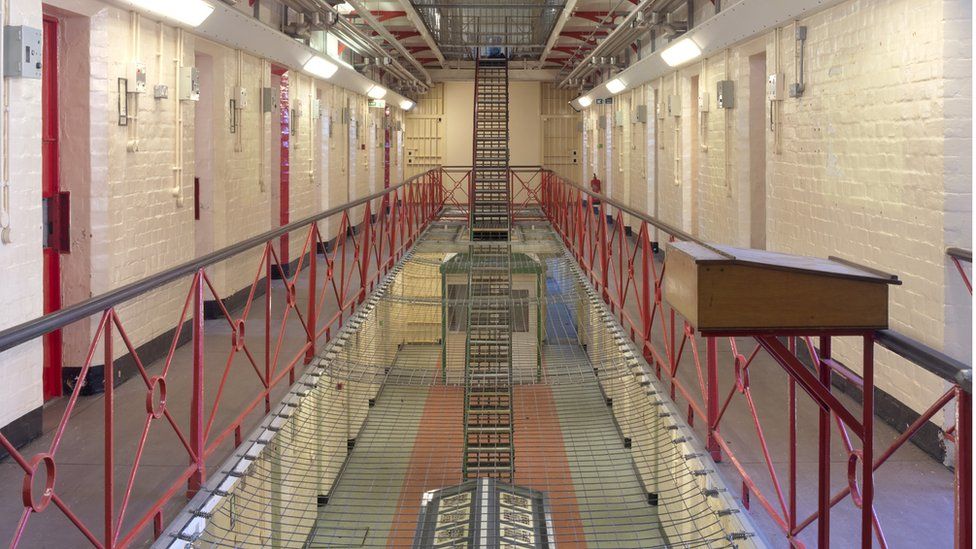 Former Justice Secretary Liz Truss has admitted the issue of an empty prison costing more than £250,000 a year to maintain was not addressed during her year in post.
Reading Prison closed in 2013 and its fate has remained uncertain since.
Ms Truss, who was justice secretary until July, said: "I don't think that crossed my desk as justice secretary but I'm happy to look at it now."
Reading council's deputy leader said there had been a "lamentable delay".
Labour councillor Tony Page added: "It is costing the taxpayer £250,000 a year to simply mothball Reading Prison.
"It is high time that officials and ministers pull their finger out and tell us the timetable for disposing of the prison."
Ms Truss, now Chief Secretary to the Treasury, made the comments to the BBC on the first day of the Conservative conference.
It said it had been "working in close collaboration" with Historic England and Reading Borough Council "to ensure the historic integrity of the site is documented and preserved after disposal".
The Ministry of Justice (MoJ) has previously said Reading Prison, which was once home to Oscar Wilde, is expected to be used for residential development.
An MoJ spokesman today said that "archaeological work, which is currently taking place, will inform the future use and marketing of the site."
"We are committed to getting the best deal, including for the people of Reading, and are working to make sure this happens as quickly as possible."
Related Internet Links
The BBC is not responsible for the content of external sites.