Star Wars filming request turned down by Queen's Crown Estate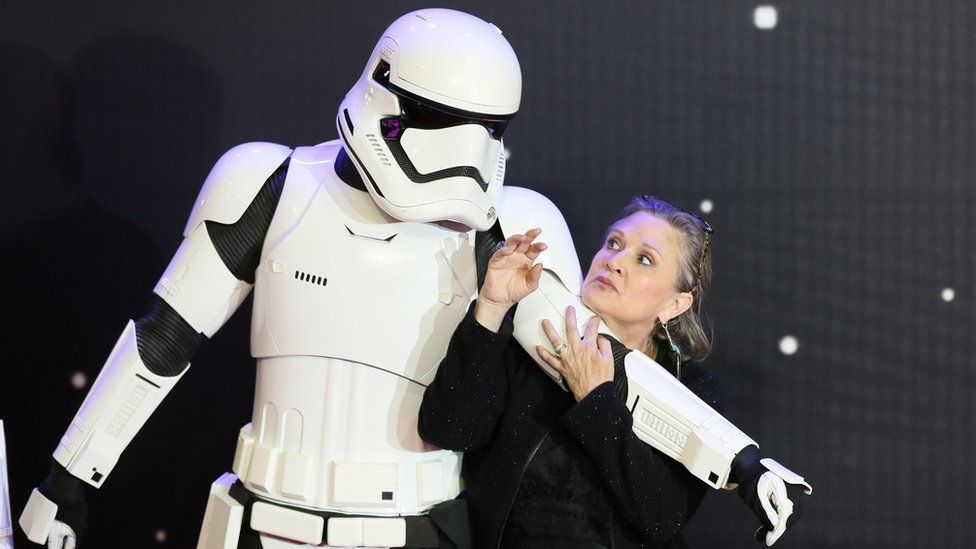 A Star Wars request to film on land owned by the Queen was turned down, it has been revealed.
The Crown Estate said no to the film franchise when it wanted to film scenes at Windsor Great Park, Berkshire.
An estate spokesman said the planned scenes were not suitable for the park, adding: "Our head isn't turned by star names or star films."
Part of the 5,000-acre park was recently used for the new Winnie-the-Pooh film, Goodbye Christopher Robin.
The Star Wars revelation came as the Crown Estate's head of commercial operations, Nick Day, spoke to the BBC about a forest in the park being used as the 100 Acre Wood, the home of Pooh and his chums.
Mr Day said: "Star Wars was just such a huge thing that the risk for the park was just too great.
"The location they were interested in wasn't suitable for large numbers of people in there.
"Our priority is to maintain and protect Windsor Great Park and we can facilitate film crews if we're sure the risk to the park is minimal.
"But Star Wars is a huge machine, and there's also massive outside interest in those sort of things. It wasn't right for here."
He added Windsor Great Park, which has different areas including park land, forests and open farmland, is often a popular location for films being shot at nearby Pinewood Studios.
He would not reveal the Star Wars film in question, out of discretion, but said he was approached "a few years ago".
In recent years, the park's Obelisk Pond transformed into a part of the River Congo for The Legend Of Tarzan, and a farmer's field was used to film a rock concert scene in Bridget Jones's Baby.
But Mr Day said he turns down at least "eight out of 10" film location requests, no matter how big budget the movie is.
He said: "If it doesn't work for here then, no matter who you are, I'm afraid that dollars, bright lights and names don't sway us."