Reading council needs old books and cash for its libraries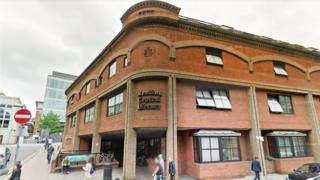 A Labour-run council has blamed "severe government cuts" for its decision to start accepting cash donations from the public to help run libraries.
Reading council has also invited residents to give it their second-hand "best-selling books in good condition".
It said it would begin accepting donations from residents on Sunday.
Alok Sharma, Reading West's Conservative MP, said the move demonstrated the authority's "financial incompetence".
"Instead of blaming the government and asking local residents to bail it out, Labour councillors need to fess up to their mistakes," added Mr Sharma, who is also a minister in the Department for Communities and Local Government.
Labour councillor Sarah Hacker, Reading Borough Council's lead member for culture, said the donations would provide a "great way" of ensuring the town's libraries could continue operating.
She added: "Severe cuts in government funding means many councils have been forced to consider other means to ensure they can continue to deliver services."