CCTV shows Wraysbury refuse worker 'destroying' bins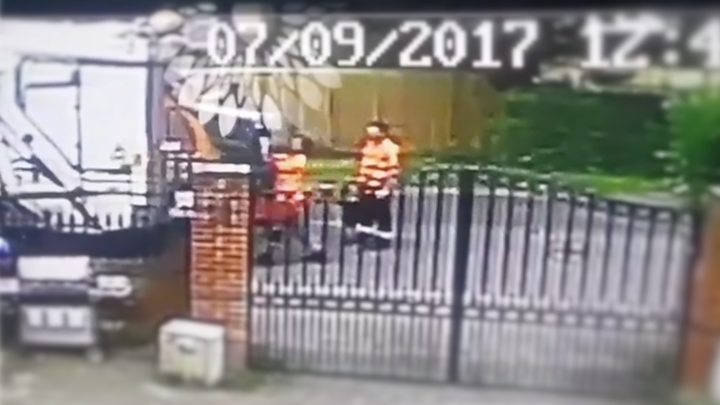 CCTV video has emerged appearing to show a refuse worker destroying one bin and throwing another across the street.
The worker is seen emptying both bins before throwing one down the road and the other into the crusher of the collection lorry.
The footage came to light when Rhys Towey from Wraysbury, Berkshire, found one bin smashed and the other missing.
Windsor and Maidenhead Borough Council told Mr Towey his video "might help" as it had other reports of missing bins.
Mr Towey posted the video on a local Facebook group, and other people replied to say they had also had bins go missing.
"I was shocked and angry really, it's not something I would expect to happen." Mr Towey said.
"I have never encountered these people before, I'm always at work, so there is no chance for upsetting them or no reason for them to do it against us."
Councillor for Horton and Wraysbury, Colin Rayner, said in reply to the Facebook post, a new bin has now been delivered free of charge and the matter is "under investigation".
The incident happened on 7 September.
The borough council has been asked by the BBC for comment.