Children of mum 'failed by professionals' to be adopted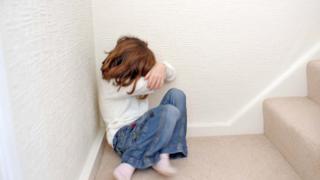 The children of a woman "failed by professionals" after suffering "horrific life experiences" in her youth will be put up for adoption, a family court has ruled.
The two children, aged under 18 months, have been in foster homes since birth - but their mother argued they could be rehabilitated back to her care.
However, a psychologist told the court she could not provide safe parenting.
Details of the case emerged following a private hearing in Reading, Berkshire.
The psychologist outlined how the woman, who has not been identified, suffered "horrific life experiences" as a child and a teenager.
Father 'controlled woman'
It had left her "highly vulnerable" and unable to provide "safe parenting", the court was told.
Judge Kambiz Moradifar said: "The greatest tragedy about this case is the consistent failure of the professionals to provide for and meet the mother's needs as a child and a teenager."
He said the children's father was a drug dealer who had "controlled" the woman and made her have sex with his friends.
Judge Moradifar said after examining all available evidence he had decided to approve an adoption plan put forward by council social workers.