Eton College teacher 'breached exam security'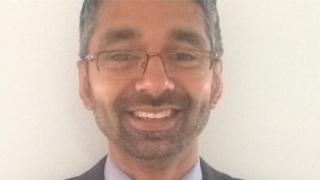 A teacher at Eton College breached exam security after pupils inadvertently got confidential information before sitting a paper, the college said.
Mo Tanweer, who was head of economics and was due to become deputy head in September, has now left.
The incident involved "pre-U" exams - an alternative to A-Levels offered at a number of British independent schools.
The college said it meant pupils who sat the economics exam were awarded "assessed marks".
In a letter to parents, headmaster Simon Henderson said the teacher had sent an email containing practice questions to three other teachers in the department, which were deemed to be "confidential".
Mr Tanweer, was the principal examiner for pre-U economics at Cambridge International Examinations (CIE), which set the paper, Mr Henderson said, but it is not clear if he personally devised questions.
The breach was revealed following an investigation by CIE into maladministration.
It decided it could not accept the marks of any candidate at Eton for this paper as a result, Mr Henderson said.
They were given an "assessed mark" instead, a procedure in which a candidate is "missing" a mark for an acceptable reason.
Eton College said it had co-operated fully and it "deeply regrets that this incident occurred", adding that pupils had done nothing wrong.
Mr Henderson also said it would write to all the UK universities where the exam candidates had offers to "explain the situation".