AWE staff stage 24-hour strike over pensions row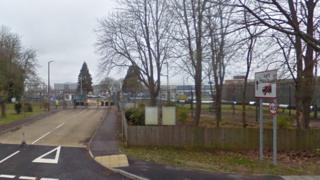 Hundreds of workers at the Atomic Weapons Establishment (AWE) in Burghfield and Aldermaston are on strike in a row over pensions.
The Unite union says the walkout will clash with a planned exercise to test procedures for dealing with a nuclear accident on site.
AWE says contingency planning enables it to be flexible.
Workers are also set to strike on 18 May, bringing the total number of strike days since November to 18.