Wexham Park Hospital: Work on £50m A&E unit begins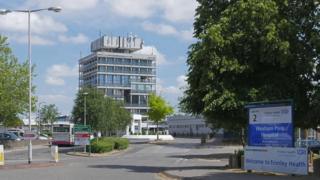 Work on a new £50m emergency department at Wexham Park Hospital has begun.
Frimley Health NHS Foundation Trust, which runs the hospital in Slough, said the project will "transform services at the hospital".
Separate children's wards and minor injuries units will be built as well as 36 individual rooms for major injuries.
Chief of service for emergency medicine Prem Premachandram said the new unit has helped staff to become optimistic about the hospital's future.
The proposal is part of a multi-million pound project to transform services at Wexham Park and Ascot's Heatherwood Hospital over the next few years.