Kennet School sex abuse: 'Opportunities missed' to stop attacks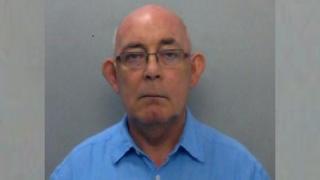 Opportunities were missed to prevent child abuse at a school where two paedophiles worked, a report has said.
A serious case review by West Berkshire Safeguarding Children Board highlighted failures at Kennet School in Thatcham over its handling of offences committed there between 1985 and 2015.
The school had not followed professional guidance and the council could have acted more quickly, it said.
Improved whistleblowing measures were recommended.
The review was launched after a former teacher and a vicar who worked as a youth counsellor at the secondary school were convicted of separate child sex offences in 2016.
Teacher Robert Neill was jailed for 21 years in March after being found guilty of a string of sex assaults, including a rape, against children aged under 13.
Reverend Peter Jarvis was sentenced to 15 months in prison in April after admitting to causing or inciting a girl aged 13 to 17 to engage in sexual activity.
The report said information held by the school which might have protected children and "should have been shared proactively" with other agencies was not.
Sandra Nicholls, chairman of the directors of Kennet School, would not say whether any teachers had been disciplined for these breaches.
She said that "a lot of it is from the past" and that head teacher Paul Dick, who has been in the post since 1988, was "devastated" the offences happened at his school.
West Berkshire Council said it had accepted the findings and that changes had already been made to protect children.
Report author Alex Walters said she had recommended "making sure whistleblowing procedures are in place" and that staff were encouraged to be "vigilant in spotting potential signs of harm".