School bus fare anger in Berkshire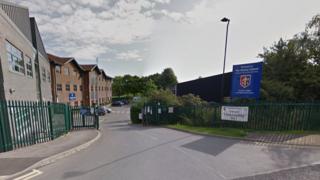 Parents in Berkshire say they will have to pay £700 a year in bus fares as their children cannot get a place at their nearest school.
Half of Chieveley village is not eligible for subsidised travel to The Downs School as Trinity School is marginally nearer.
Newbury MP Richard Benyon said there should be "wiggle room" for parents with no choice.
West Berkshire Council said there could not be exceptions for different areas.
'Split in two'
Councillor Lynne Doherty said: "When parents apply for their school, it's their preference which school they send their child to."
However, MP Richard Benyon said parents had contacted him because they could not get into the closest school, and were being forced to pay hundreds in bus fares or drive there, clogging up the roads.
A petition against the plans states: "The £700 fee actively discriminates against rural communities and splits villages into two: those that receive free transport and those that don't!"
Parent Michelle Corr said she did not expect the transport to be free.
She said: "The 300% increase is the issue, and the fact is it only applies to people where The Downs School isn't their nearest school but it is the catchment school."