Pedestrian, 71, seriously hurt in Reading hit-and-run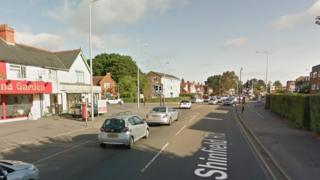 A 71-year-old man has been seriously injured in a hit and run in Reading.
The pedestrian was struck by a car in Shinfield Road on Friday afternoon.
Thames Valley Police said the car failed to stop following the crash and continued in the direction of Reading town centre.
The man remains in the John Radcliffe Hospital in Oxford where he was taken for treatment for serious injuries. Police have appealed for any witnesses to come forward.