Bradfield College near Reading sends sick students home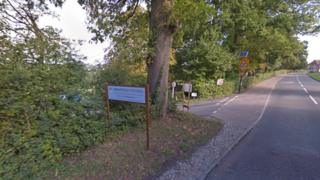 More than 100 pupils have been sent home from a boarding school after falling ill with flu-like symptoms, Public Health England has said.
Bradfield College, which is based near Reading in Berkshire, closed one boarding house to stop the illness spreading.
A Public Health England spokesman said: "We have worked with the school providing infection control advice."
The school confirmed it sent 150 students home as a precaution.