Atomic Weapons Establishment strike begins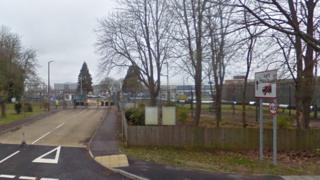 A 24-hour strike is under way at a weapons factory which maintains Trident, Britain's nuclear deterrent.
Staff at Berkshire's Atomic Weapons Establishment (AWE) are taking the industrial action over pension changes.
The Unite union said AWE workers felt "deeply betrayed", as the government promised pensions would be protected after transferring to the private sector in the 1990s.
AWE said "detailed contingency plans" would ensure the site's safety.
Site director Haydn Clulow said: "AWE is committed to holding discussions with our trade unions and to maintaining dialogue with them."
The union said 92% of members who took part in the ballot voted in favour of strike action.