Lilly-May Page inquest: Paramedic training 'inadequate'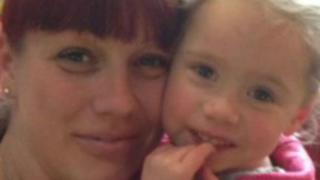 A paramedic who treated a five-year-old girl who died after collapsing at school said the training she received was "inadequate", an inquest has heard.
Lilly-May Page died after collapsing from an undiagnosed heart condition near Willow Bank School in Woodley, Berkshire, in 2014.
Paramedic Shannon Jacobs said Lilly-May's heart was in fine ventricular fibrillation, where the heart quivers.
On that basis, Ms Jacobs decided not to shock her with the defibrillator.
"Fine VF, don't shock; that's what they taught us at university", she told the inquest at Reading Coroner's Court.
Lilly-May was later found to have Catecholaminergic polymorphic ventricular tachycardia (CPVT), a genetic condition leading to an irregular heartbeat.
Ms Jacobs, who was trained at Oxford Brookes University, agreed with coroner Peter Bedford that shocking the wrong kind of rhythm "could do more harm than good."
Other South Central Ambulance Service paramedics and an air ambulance doctor did not challenge Ms Jacob's decision not to use the defibrillator on the day, the inquest was told.
When asked if the training she received was adequate to deal with the situation, Ms Jacobs replied "no".
The hearing continues.