Vera Holland murder: Appeal renewed on 20th anniversary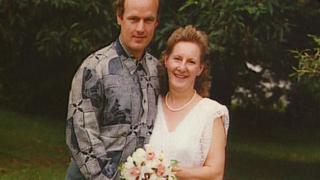 The unsolved murder of a woman whose burnt remains were found at a tip 20 years ago is to be reviewed by police.
The body of 47-year-old Vera Holland was found by firefighters during a call out to a fly-tip close to the A327 in Reading on 16 November 1996.
Ms Holland, from St Barnabas Road in Shinfield Rise, was found face down on a pile of rubbish which was on fire.
She had gone missing two days before her death and was last seen buying fast food near her home address.
In a statement, Ms Holland's son Andrew Bennett and daughter Dawn Reid said: "What made mum's death even more difficult for us was the callous way her body was dumped amongst rubbish and then set fire to. It robbed her of any dignity.
"We have had 20 years of not knowing who did this. There must must be some people that have information that could help police."
Thames Valley Police are appealing for new witnesses to come forward.
Peter Beirne, head of the major crime unit review team, said: "The public did assist and came forward with information in 1996, however I do feel that there are people who have some information, who for whatever reason, have not spoken to the police.
"It might be that allegiances have changed in the last 20 years, or you know something now you didn't at the time.
"Vera's family have waited a long time for justice.
"With your help we can find out what happened and bring those responsible to justice."