Reading Prudential staff to strike in September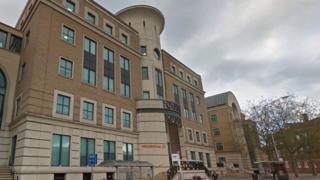 Workers at one of the country's biggest life insurance companies are to go on strike over what they claim is the "unnecessary offshoring" of jobs.
Staff at Prudential in Reading have announced two 24-hour strikes on 16 and 23 September.
Ian Methven, from Unite, said they wanted the management to "reconsider its decision" and that 82 jobs were at risk of being outsourced to Mumbai.
Prudential has so far not responded to the BBC's request for a comment.
The company announced the move to India in May, blaming government reforms to pensions and annuities as forcing them to make cuts.
Mr Methven said: "The Prudential has got itself tied up in knots over this unnecessary offshoring exercise.
"We want the management to reconsider its decision which risks losing over 500 years of collective knowledge and experience in Reading."